House For Sale In Richmond Hill
Find luxury homes for sale in Richmond Hill
If you are looking for homes for sale in Richmond Hill, you are at the right place! At Royal Canadian Realty, our professional brokers have years of experience in Richmond Hill real estate market to help you make a well-informed decision. Give our team a call today for further enquiries or to schedule an appointment.
All you need to know about Richmond Hill real estate
The city, which is in close proximity to Toronto, is a beautiful suburb that is a quiet and family-friendly location with properties having spacious backyards and gardens that are well maintained. Additionally, it is the correct city if you seek employment opportunities, as there are plenty of job opportunities. There are also many recreational parks, social events and outdoor activities that take place for the residents and visitors alike. Unlike most metropolitan cities in the country, this city takes away the hustle and bustle and offers the residents peace and harmony. So, if you are looking for houses for sale in Richmond Hill, contact the team at Royal Canadian Realty for further information.
Advantages of living in Richmond Hill
Established in 1873, it has gradually transformed into a stunning city, making it the 26th largest city in the country. Below-mentioned is reasons why you should invest in Richmond Hill real estate:
Peaceful and friendly town
After a long and tiring day at the office, you just want to get home and curl up in your bed without getting annoyed by the loud noises that arise from traffic and other various factors that are present in metropolitan cities in Canada. The city of Richmond Hill gives the impression of a peaceful and friendly small-town feel where the air is cleaner, the properties are spacious, and the residents are pleasant to talk to. The peace allows the residents to have a good night's rest so that they are fresh and ready for work the next day. Additionally, you can unwind with your family or friends by enjoying the stunning trails, forest paths, and park in the area. If you wish to spend a fun day with your family at the beach, you can do that as well. Also, if you are looking to have a fine dining experience, plenty of eateries and markets ensure you have a fantastic dining experience. There are also a variety of supermarkets to tend to your shopping needs.
Close distance to the city of Toronto
The suburb is close to one of the most prominent metropolitan cities in Canada, i.e., Toronto, thus offering plenty of employment opportunities to the residents, including individuals who are looking to relocate for professional growth. One of the advantages is less traffic, as you will be able to commute to and from work with ease.
A wide range of outdoor activities and social events
The country is proud of its diverse population. English, Indian, French, and other ethnic communities live together in harmony in some of the major metropolitan hubs, including Richmond hill. The city offers a range of social events such as Ribfest and Heritage Day to celebrate and showcase its diversity and inclusion.
There are various activities for the residents during the summer and winter when it comes to outdoor events. For camping and fishing, they can drive up to Lake Wilcox in the right season. The city also maintains hiking and trekking trails for outdoor enthusiasts. If you are looking for houses for sale in Richmond Hill to experience the outdoor events mentioned above, please do not hesitate to give our team a call.
Swimming pools and parks to relax and unwind
Richmond Green Sports is one of the largest recreational parks in the city, with two ice-skating rinks, a theatre, and a skateboard park. There are close to 166 parks for individuals to walk, jog and have family gatherings like a picnic. If you wish to cool yourself during the summers, you can visit any of the six public swimming pools for some quality family time. Every year, the city hosts a themed concert that allows families to participate in various activities organized in the park.
A city for golfing enthusiasts
If you are an avid golfer or have a keen interest in golf, then Richmond Hill is where you should move to. There are plenty of golf clubs such as the Richmond Hill Country Club, Summit Golf and Country Club and much more that offers the residents the best golfing experience, including networking.
The reasons mentioned above make the city a great place to invest in property. So, if you are looking for homes for sale in Richmond Hill, condos for sale in Richmond Hill, or Richmond Hill apartments for sale, give the team at Royal Canadian Realty a call today to schedule an appointment.
Reasonably priced Richmond Hill apartments
If you have a keen interest in buying property in Richmond Hill, there are plenty of options to choose from. From a range of modern condos for sale in Richmond Hill to spacious apartments in Richmond Hill to much more, the team at Royal Canadian Realty can help. The suburb is home to eleven neighbourhoods, and residents must pay property taxes on all properties they own. The property tax rate is set by the province, town, and regional agency. Additionally, there is no municipal land transfer tax, but provincial land transfer tax is present, and it applies to all properties when purchased. For further enquiries, please do not hesitate to give us a call.
Why should you invest in Richmond Hill real estate?
From plenty of job opportunities to top-class educational institutions and friendly neighbourhoods, the city of Richmond Hill has a lot to offer. The factors mentioned above make it the perfect place for individuals to invest in property. Additionally, the town also plays host to many social events and outdoor activities that celebrate the city's diverse culture. In the next couple of years, the real estate market is projected to increase; hence it is the right time if you are looking for affordable apartments for sale in Richmond Hill or houses for sale in Richmond Hill.
Why choose Royal Canadian Realty?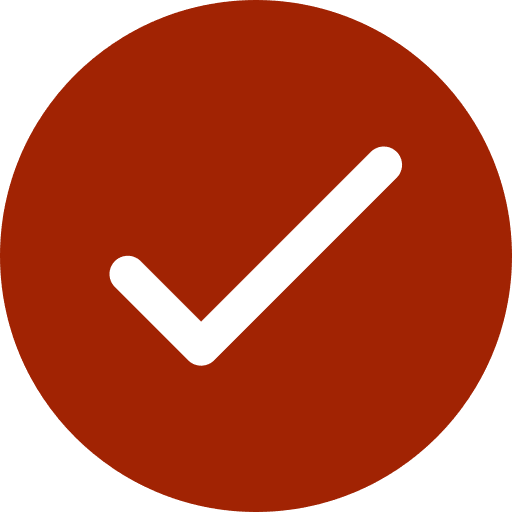 Reputable and renowned real estate firm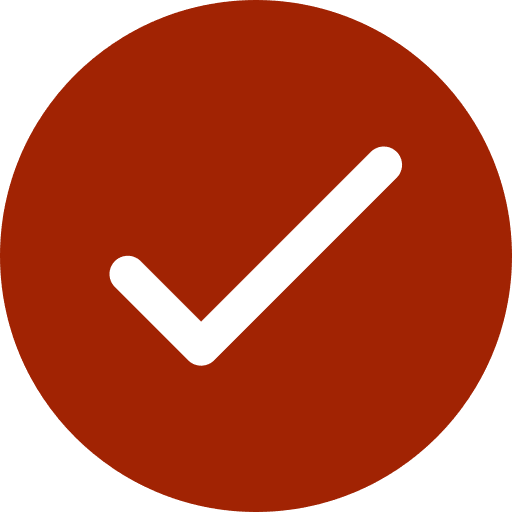 Wide range of apartments for sale in Richmond Hill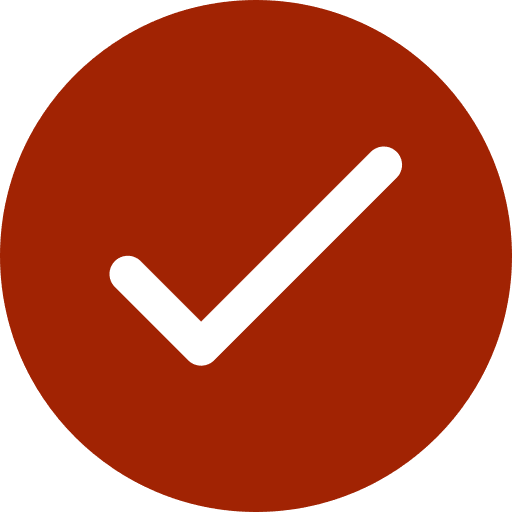 Years of experience in this line of business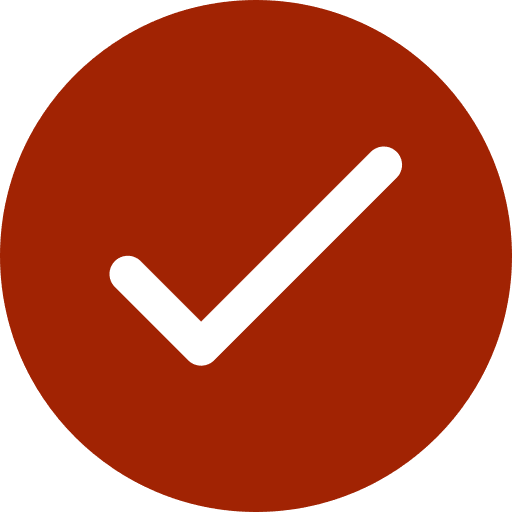 Whatever your property needs, our team has got you covered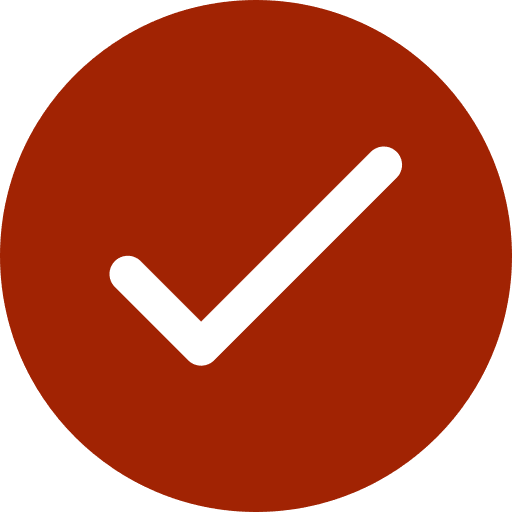 Committed to finding you the perfect property at the best location to invest in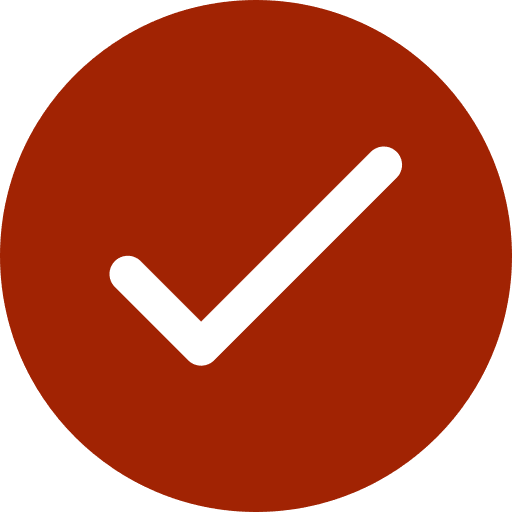 Offers clients a comprehensive range of brokerage services
Reliable real estate solutions
Investing in property is a significant financial decision. Our professional team understands that completely. Before you make a well-informed decision, you must do your due diligence and take a look at the pros and cons of making such an investment. This is where Royal Canadian Realty comes into the picture; with a wealth of experience in the real estate trade, we will guide you in every step of your property purchase journey. Additionally, we will also offer expert advice and ensure you choose the right home making sure you reap the rewards in the future. We take care of everything, from negotiating on your behalf to assisting you with all the necessary paperwork. We pride ourselves on the reputation we have built over the years and providing a second-to-none service. To schedule an initial consultation with our brokers, contact us now!
A wide range of Richmond Hill apartments and homes for sale
So, what are you waiting for? If you are looking for Richmond Hill apartments on rent at fantastic prices, look no further than Royal Canadian Realty for a professional service. We provide top-class real estate solutions to satisfy your property needs. From apartments for sale in Richmond Hill to homes and for families and condominiums for students, we have a range of listed properties to help you find the perfect one. Get on a call with our team and discuss your property requirements and budget, and our brokers will find a home that meets your needs. We are more than happy to assist you with any real estate queries that you may have.
We don't just buy; we help sell our property too!
Are you considering selling your property? Don't worry! Our expert team at Royal Canadian Realty can help. Our brokers will help you find a suitable buyer who will pay the right price for your property. We know how difficult and frustrating it can be negotiating for the price and dealing with paperwork; hence, you can rely on us to do all the work on your behalf. Additionally, we also provide an exceptional after-sales customer service. Please take advantage of our services by contacting our team today and scheduling an appointment.
Invest in houses for sale in Richmond Hill today!
If you have a family, then Richmond Hill is the perfect place to invest property in. It is kid-friendly and has a lot of parks and recreational areas. Additionally, many social gatherings bring the residents and various communities together to celebrate their respect for one another. With less noise compared to other metropolitan cities, you are guaranteed to get a good night's sleep. So, if you are looking for competitively priced Richmond Hill apartments or homes and condos, including commercial properties, we are here for you. We are based in Mississauga and offer our services to individuals all over the country.
Contact us today at 905-364-0727 to find out more details about our real estate services or to schedule a consultation.
Testimonials
" We recently worked with Chanpreet to purchase our first property. He provided us with exceptional services. He helped us at every step, and guided us on what decisions suit us the best. I really liked how he was thorough with real estate world and how he researched for us when looking into properties. He treated us like family. We have been very lucky to work with him. I would highly recommend his services to anyone who is buying property. "
- Sunny Nagi
" Very knowledgeable, Patient and Professional, Thank you so much for assisting in making my Family's Dream of Home Ownership a Reality. "
- Monique
" Chanpreet is game changer in this tough and saturated market for first time home buyer . We are very happy and glad to get out first home/ dream home 🇨🇦. In the times like this 'he got us our first beautiful 🏠 at a decent price. This profession needs strong relationship, communication power and sense of belonging with clients, and Chanpreet exceeds all the qualities. We wish Chanpreet for achieving all his successful upcoming endeavors in life and we will always be connected to grow together with Chanpreet. Best Regards and Cheers 🥂 Puneet and Ayeena "
- Puneet Chhabria
" He was there for us through every step and didn't no loose hope even when we thought it's over. Encouraged us, and helped us see through every highs and lows in each property. Best person to go ahead with!. "
- Jincy Joy
" Chanpreet is an awesome agent to work with. He worked around our schedule to find us our dream home. He was also able to find us a best mortgage advisor, home inspector and a lawyer. Chanpreet is a great Realtor and a great negotiator. Highly recommend him! "
- Sohit Scolia
" Working with chanpreet throughout the whole selling process is very easy. He is so professional and punctual. He recently sold my property in Etobicoke. Anytime i had a question or concern, He was available for a quick call or through message. He is definitely a big recommend for anyone looking to sell a house. "
- Mandip Singh
" Chanpreet is a great guy to work with. He helped us find a place that's on our budget. He treated us not just like a client but a friend. He educated us as well. God really works mysteriously because he gave us Chanpreet and it is true that things happen for a reason! Thank you Chanpreet. "
- Dan Trespeces
" Chanpreet is the best realtor you can ever get. He treats you more like a family than a client explaining in detail of all the pros and cons of every potential property and gives you all the information necessary to decide if you want to proceed with it or not. He is extremely patient and will make sure he takes his time to get you the property you are absolutely satisfied with. His support extends even after the deal is done and will be there to answer any questions at anytime and I mean literally anytime. If he has the time to take you as a client, you are blessed. We had a great experience and would highly recommend him for anyone in the market who is looking to buy/sell a property. Thanks a lot for your service Chanpreet we are very glad to have found you. Hope to do a lot more of business with you in the future. Good luck! "
- Dilip Kishore
" Chanpreet did an absolutely amazing job assisting us with selling our house. He was professional and friendly, provided guidance and was very responsive to our needs. I HIGHLY recommend using Chanpreet for all your real estate needs, he really cares about his clients and their families. - "
- Joban Aulakh
" What a great agent Chanpreet is. I am glad i got in touch with Chanpreet and his team for my home sale process. He provides outstanding service and offered great advice throughout the process of selling our house. Even in this market he was able to sell our property for full asking price in just 3 days and we could not be happier with our entire experience. I definitely suggest Chanpreet to everyone! "
- Sumit Mahey
" I found him very helpful, knowledgeable and trustworthy partner in house hunting process. He was able to provide me insights in to market and any pitfalls I may encounter. This helped me in making right decision and not going overboard with my emotional purchase. "
- Ahmad Bilal Khalid
" Chanpreet is great to work with. I highly recommend him if you want to find a house with no stress. Thank you! "
- Farai Tangwanda
" He is the best guy in this industary. He helped us to found our dream house in affordable price. He is very hard working, polite and honest guy. He found the house very soon for us. I will give him 10/10 for his service. Thanks very much Mr Chanpreet Singh for this help "
- Goldy Dhillon
" I would highly recommend him as he is well educated about his professional. He always did his homework before every showing and explained everything how should i move forward. He knew what i am looking for and he always been transparent with me about the property and its future prospect so whether should try to go for it or not. He always been supportive and encouraging about the deal when i was being skeptical that would i be able to get my desirable house. Being new to canada, i hardly knew anything about real estate works but he guided me to understand how market works and what is the key details i should look for while focusing to buy. Inshort he know in and out of all what needed to crack the deals as he has entire team to work for you. He would not let you go for high prices just to win the property since it will be lose on your appreciation in future. Cutting it short , i would definitely look forward to do more business with him as i really felt he is truely a genuine , sincere person who will try his best to get you want you are looking for. "
- Sahibjeet Singh Taneja
" Chanpreet is an absolute wealth of knowledge, has a very high level of professionalism, and has great ethics. I do not think we would have been able to purchase a property in this "crazy market" (as Chanpreet bhaji calls it) without him. From searching new listings, taking to house tours, and submitting offers, he got us our dream house in Breslau. Couldn't be happier! He was there with us in our whole journey motivating us every step of the day. I would highly recommend and will most likely consult with him again in the future. He was the only one who listened to our liking and consider them in following house hunting. Thanks very much, Chanpreet! "
- Gurjot Singh
" Chanpreet is an excellent Realtor. I recently moved from Saskatchewan and i met Mr. Singh at his office in Mississauga. I am highly impressed with his real estate knowledge and his strong character. He was able to find us a brand new house in Georgetown. He has a great team (Lawyer, inspector etc). I would Highly recommend his service. "
- Paramjit Singh
" Chanpreet helped us get the condo unit that we really like. He worked so hard to win the bidding and in very reasonable amount that within our budget. I highly recommend his service. All straight forward. "
- Winnifer Tinio
" I adore Chanpreet for his work, we just found our dream house in our budget when everyone saying no to us that, in this range you can't find a house with garage and backyard, but he found for us in the main city. Thanks chanpreet you did great "
- Rija Ikhlaque
" Hi guys! I recently worked with Chanpreet on purchasing a property. I have to say that it was such a great experience! He did all the work and made it very stress free. His approach to our first time home buying experience was phenomenal, because he was so patient and not pushy like other agents. He made every step of the process very easy. Chanpreet was VERY articulate when it came to explaining things to us and very patient. All in all I was very pleased with this experience. I give Chanpreet a 10 of 10 rating, because he was sincerely an excellent agent. I would recommend him to all of my family and friends with their home buying experience. Well done Chanpreet!!! ? And thank you! ? "
- Susan
" We came across Chanpreet ji online and just decided to speak to him on instinct since we were still shopping around to understand the market and had already exhausted the contacts we knew - friends and referrals. Right from the beginning, his consistent professionalism got to us - he presented things just as they were, was honest and up front and didn't give us any false hopes. We trusted our instincts and decided to give him a chance. He went all out to not only accommodate our requirements, but also give us the pros and cons of every property we visited. He pointed out the negatives instead of pushing us to go for it, however impossible the market. Thank you, Chanpreetji, for all the assistance and guidance you provided to us as first-time buyers. We are glad we came across your handle on Social Media and contacted you from all the names which showed up in the ads. It was meant to happen right from the start and you made it a positive process. Thank you and all the best. "
- Shaheen Kapadia
" This was my second time working with Chanpreet. I contacted him to help my husband and I get an investment property in Brampton. Chanpreet was an AMAZING support throughout the whole process! Thanks to his expertise, patience and professionalism, he was able to find us an investment property within our budget and preferred location. Highly recommend his service! "
- Mandeep Gill
" We got our first home with Chanpreet and I must say he was very polite and helpful with all the queries we had. Even after closing the house he still answer to all of our concerns. He has great knowledge in Real Estate and very Professional. I am 100% satisfied with his work and knowledge in Real Estate and look forward to work with him in the future. "
- Aly Akbar
" Awesome purchase experience with no stress at all. Very polite, detail and time oriented. Chanpreet helped me with the purchase of my first house recently. He is a very thorough professional. Working with him is a seamless experience. Chanpreet is very responsive, trustworthy and knowledgeable real estate professional. I would highly recommend chanpreet to anyone looking to make a smart purchase/sale. "
- Harry Bajwa
" Just closed my first with Chanpreet and I must say, he's very dedicated, actively listens, doesn't cut corners and that's his time to satisfy he's customers. I definitely would recommend him to everyone. If you are looking for an agent, look no further, you found the best guy already. Just give him a call. "
- Haleema
Previous
Next