House For Sale In Markham
The city of Markham is home to more than 350,000 people. Founded in the 1790s, it is the country's most diverse city with a rich heritage and history, including a strong local community. Additionally, there is also a lot to do in the city. The collective strength of the residents drives the community to success and innovation. With inclusion and diversity at its core, the community tries to make every individual feel welcome and live their best possible life. Its proud diverse community takes a massive stance against any form of racism, discrimination etc. The community of Markham supports a wide variety of measures to break down barriers such as racism, equality and inclusion.
Markham is the fourth largest city in the Greater Toronto Area and the largest city in the York region. The city's social, cultural, and economic assets make it a wise financial decision to invest in real estate that can reap the benefits in the future. If you are looking for houses for sale in Markham, the expert brokers at Royal Canadian Realty can help with your real estate needs.
A city with a rich history
The city has always been a sought-after destination for migrants since the early 1800s. Immigrant families such as the English, Irish and the Scottish arrived in large numbers and settled in Markham. Agriculture was the primary economic source in those days. The city's population has tripled since then, and it shows the city's potential growth for future development.
The city's economy
Since the agriculture era, Markham has come a long way and has become a diverse powerhouse in the Greater Toronto Area. It attracts individuals from all over the globe, different provinces, and the entire country; this is due to many major corporations like Hyundai, Honda, Oracle, and Motorola, to name a few headquartered here in the city of Markham. These multi-national corporations draw attention to people who are interested in well-paying jobs. Businesses like these garner the attention of real estate companies like Royal Canadian Realty to invest and find prospective buyers to purchase homes for sale in Markham.
Cultural attractions and offerings
The city's multi-cultural identity and bold personality offer residents and visitors a wide range of cultural offerings and attractions to come and experience. The Markham Museum, the Markham Theatre, and several different cultural hubs have sprung up over the years, adding to the city's proud diverse network.
Additionally, Markham plays host to various sporting events and teams, including the junior hockey teams and football and baseball teams for the community to enjoy and partake in. The city has access to several golf courses for residents to enjoy ensuring that they are never short of any leisure activity. Below-mentioned is a few attractions of the city:
Frederick Horsman Varley Art Gallery
Heintzman House – Home of Colonel George Crookshank, Sam Francis and Charles Heintzman of Heintzman & Co., the piano manufacturer.
Markham Museum
Markham Village
Markham Heritage Estates – a unique, specially designed heritage subdivision owned by the City of Markham
Reesor Farm Market
Cathedral of the Transfiguration
The city also hosts a few famous annual events for the residents and visitors across the country and the globe. A few of them include:
Taste of Asia Festival
Tony Roman Memorial Hockey Tournament
Markham Youth Week
Unionville Festival
Markham Santa Claus Parade
Markham Festival of Lights
Ribfest and Music Festival
Markham Jazz Festival
Markham Night Market
Unionville Festival
The current state of Markham's housing market
The demand for housing in Markham is enormous, as the area is experiencing significant growth in real estate. Over the last couple of years, the city has seen a substantial rise in rent. In the last year alone, the rent for a two-bedroom apartment has increased from CAD 1300 to CAD 1600. Over the next few years, the value of rental units is expected to grow, so if you are looking for houses for sale in Markham, now is the ideal time to purchase property in this city. If you require any help in understanding Markham real estate, do not hesitate to speak with the brokers at Royal Canadian Realty today. We will be more than happy to assist with any queries that you may have. From condos to townhouses, the value of property in Markham is expected to grow, so what are your waiting for? Make a sound financial decision today for yourself and your family.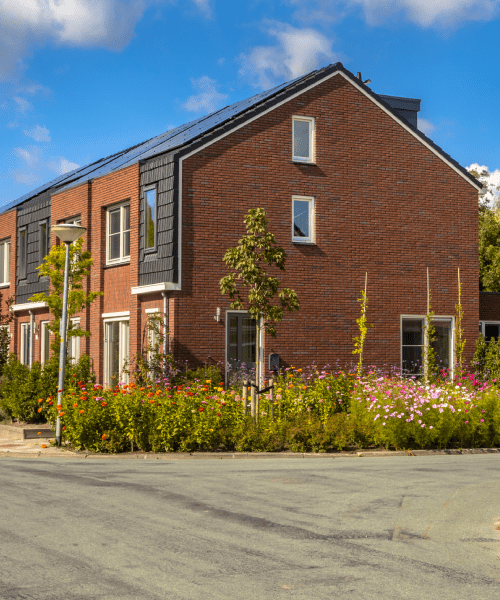 Employment opportunities
The city of Markham is committed to providing individuals of all races and communities employment opportunities, including creating a workplace setting that reflects and supports the diverse community that the city is so proud to serve. We ensure that every citizen feels comfortable and safe in their workplace. The companies that operate out of the city pride themselves on a transparent and fair hiring process. Markham is always on the lookout for dedicated professions willing to work for the city. A few jobs include:
Development planning
Road and park maintenance
Recreation and culture programming staff
Building inspection
Engineering
Firefighting
Law enforcement
Information technology
Individuals willing to apply must possess the below-mentioned competencies
Innovation
Change
Leadership and management
Teamwork
Accountable
Results based
Strategic thinking and planning
If you have the qualities and looking for houses for sale in Markham, please do not hesitate to getin touch with the team at Royal Canadian Realty.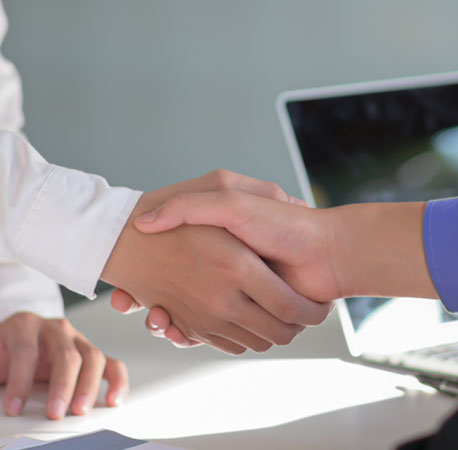 Various modes of transport
Cycling
Almost 400 kilometres of routes are devoted to cyclists in the city of Markham. It is part of the city's Master Cycling Plan, which constitutes of three primary route signs. The first sign is an exclusive lane only for cyclists; the second and third lane is for motorists and cyclists to share a lane.
Public transport
The Toronto Transit Commission (TTC) or Viva (a bus rapid transit) serves the residents of Markham. Since 1973, the "Markham Transit," funded by the municipal government, is the city's local public transport service that has been serving the residents of Markham. In 2001, the regional government of York, along with the Markham Transit, merged with four other transit systems managed by municipal governments to form the "York Region Transit." The bus transport service "Viva" operates in parts of Markham on Yonge Street and Highway 7. Additionally, Go Transit provides passenger trains and shuttles to help commuters get to their work on time and stress-free.
Go Bus
The Go Bus is an alternative to Go Trains, as the train service only offers train services to commuters during rush hours. Since they are not widespread, many individuals use the Go Bus public transit service to shuttle to and back from work and home. They connect with other TTC and YRT routes, making them accessible and convenient for many commuters. Additionally, Go Buses extend their public transport services to the areas of Go Trains. Operating on Highway 7, which links to Brampton and Markham, and the other one is the York University express, which runs on Highway 407
Education in Markham city
In addition to Markham offering the residents with convenient public transport services, it is home to some of the best schools and colleges around. Established in 2005, the Seneca College in the business district of the York region has been offering students local and international full and part-time programs in tourism, marketing and business. The University of York has plans to open a new campus in Markham over time. Additionally, the city has a wide selection of both public and private schools. For your peace of mind, all have consistently scored well on the standardized tests and have some of the highest rates of graduates attending university. The English public schools are operated under the York Region District School Board. The English Catholic schools are operated under the Catholic District School board. The Conseil Scolaire Viamonde operates French public and Catholic schools in the city.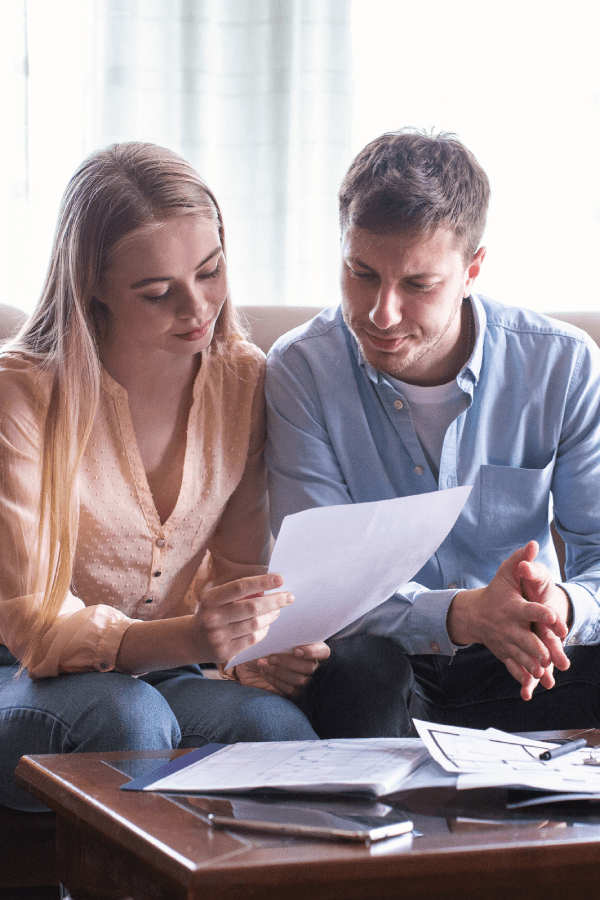 Parks and Pathways in Markham City
For over 22 kilometres, the city of Markham has scenic pathways running over its region. These pathways include 12 bridges allowing cyclists, walkers, and joggers to enjoy and use the beautiful sights. The luscious green space has woodlots, ravines, including valleys that not just only add to the beauty of the natural areas but is also an excellent habitat for rare plants and insect species, including proving a source of food and shelter, which is vital for the survival of various native birds and insects. The multiple parks and pathways are well-taken care of by the operations department of Markham city. Get in one with nature by contacting Royal Canadian Realty if you are looking for houses for sale in Markham.
Personalized mortgage options
Once you have identified the home of your dreams, the team at Royal Canadian Realty will be there to guide you and help you complete all the necessary documentation to get the deal done. You do not have to stress about the mortgage payments, as we will help get you the best price on the property available in the real estate market. From your side, we just want you to submit the necessary documents while we take care of the rest. With our wealth of experience in the real estate market, we will ensure that you get the best interest on your monthly mortgage payments. Once the documentation is complete, we will hand over the keys to you, and you can move into your dream as quickly as possible. Markham is a swiftly developing city, and in time will be a destination where everyone will try to relocate to. If that happens, the prices over time will significantly increase. Don't delay purchasing your dream home. Take the right step with Royal Canadian Realty today! Let us find the home of your dreams.
Real Estate professionals in Markham
Finding a real estate company with a professional and friendly staff to professionals investing in real estate is a challenging task. With Royal Canadian Realty, you can rest assured that you will be working with highly qualified individuals who will be looking after your best interests. Our success in the Markham real estate market is purely down to our team and brokers who understand the market and work with diligent and trustworthy investors. If you are looking for homes for sale in Markham, contact the team at Royal Canadian Realty today. We will get you the best deal possible.
Bottomline
Investing in Markham real estate is a sound financial proposition to the right investor. It is important to bear in mind that the real estate values in the city have increased significantly, so you require a substantial amount of capital if you are looking for a single property or a few more. You can remain confident, knowing that the value of the property will increase over time. Markham's economy does not show signs of slowing down anytime soon, and it will continue to attract people from all over Canada and the world.
With places, you have to be 100% sure that you must conduct thorough research before deciding to invest in property. This involves a visit to the place to do your due diligence. There is no substitute for visiting a city and seeing with your very own eyes that you can get an idea of the city's neighbourhood and the cultural attractions and offerings.
Another important to invest in real estate in Markham is its diversity. With a diverse economy and culture, the residents are more aware of various individuals' various customs and traditions, from the food they eat to different cultural traditions. So, if you are looking for a house for sale in the Markham area, that is the only option, Royal Canadian Realty. Give us a call at 905-364-0727 today to schedule an appointment or for further enquiries. In addition to selling properties, we also buy the properties in Markham, ensuring you get the best possible rate on your home.
Are you looking for houses for sale in Brampton? Look no further and get in touch with our professional real estate agents now. Our team will be happy to help you with your needs.
Testimonials
" He was there for us through every step and didn't no loose hope even when we thought it's over. Encouraged us, and helped us see through every highs and lows in each property. Best person to go ahead with!. "
- Jincy Joy
" We got our first home with Chanpreet and I must say he was very polite and helpful with all the queries we had. Even after closing the house he still answer to all of our concerns. He has great knowledge in Real Estate and very Professional. I am 100% satisfied with his work and knowledge in Real Estate and look forward to work with him in the future. "
- Aly Akbar
" Chanpreet is great to work with. I highly recommend him if you want to find a house with no stress. Thank you! "
- Farai Tangwanda
" Just closed my first with Chanpreet and I must say, he's very dedicated, actively listens, doesn't cut corners and that's his time to satisfy he's customers. I definitely would recommend him to everyone. If you are looking for an agent, look no further, you found the best guy already. Just give him a call. "
- Haleema
" Chanpreet is a great guy to work with. He helped us find a place that's on our budget. He treated us not just like a client but a friend. He educated us as well. God really works mysteriously because he gave us Chanpreet and it is true that things happen for a reason! Thank you Chanpreet. "
- Dan Trespeces
" We came across Chanpreet ji online and just decided to speak to him on instinct since we were still shopping around to understand the market and had already exhausted the contacts we knew - friends and referrals. Right from the beginning, his consistent professionalism got to us - he presented things just as they were, was honest and up front and didn't give us any false hopes. We trusted our instincts and decided to give him a chance. He went all out to not only accommodate our requirements, but also give us the pros and cons of every property we visited. He pointed out the negatives instead of pushing us to go for it, however impossible the market. Thank you, Chanpreetji, for all the assistance and guidance you provided to us as first-time buyers. We are glad we came across your handle on Social Media and contacted you from all the names which showed up in the ads. It was meant to happen right from the start and you made it a positive process. Thank you and all the best. "
- Shaheen Kapadia
" Chanpreet helped us get the condo unit that we really like. He worked so hard to win the bidding and in very reasonable amount that within our budget. I highly recommend his service. All straight forward. "
- Winnifer Tinio
" Chanpreet is an absolute wealth of knowledge, has a very high level of professionalism, and has great ethics. I do not think we would have been able to purchase a property in this "crazy market" (as Chanpreet bhaji calls it) without him. From searching new listings, taking to house tours, and submitting offers, he got us our dream house in Breslau. Couldn't be happier! He was there with us in our whole journey motivating us every step of the day. I would highly recommend and will most likely consult with him again in the future. He was the only one who listened to our liking and consider them in following house hunting. Thanks very much, Chanpreet! "
- Gurjot Singh
" Chanpreet did an absolutely amazing job assisting us with selling our house. He was professional and friendly, provided guidance and was very responsive to our needs. I HIGHLY recommend using Chanpreet for all your real estate needs, he really cares about his clients and their families. - "
- Joban Aulakh
" Hi guys! I recently worked with Chanpreet on purchasing a property. I have to say that it was such a great experience! He did all the work and made it very stress free. His approach to our first time home buying experience was phenomenal, because he was so patient and not pushy like other agents. He made every step of the process very easy. Chanpreet was VERY articulate when it came to explaining things to us and very patient. All in all I was very pleased with this experience. I give Chanpreet a 10 of 10 rating, because he was sincerely an excellent agent. I would recommend him to all of my family and friends with their home buying experience. Well done Chanpreet!!! ? And thank you! ? "
- Susan
" Chanpreet is game changer in this tough and saturated market for first time home buyer . We are very happy and glad to get out first home/ dream home 🇨🇦. In the times like this 'he got us our first beautiful 🏠 at a decent price. This profession needs strong relationship, communication power and sense of belonging with clients, and Chanpreet exceeds all the qualities. We wish Chanpreet for achieving all his successful upcoming endeavors in life and we will always be connected to grow together with Chanpreet. Best Regards and Cheers 🥂 Puneet and Ayeena "
- Puneet Chhabria
" Working with chanpreet throughout the whole selling process is very easy. He is so professional and punctual. He recently sold my property in Etobicoke. Anytime i had a question or concern, He was available for a quick call or through message. He is definitely a big recommend for anyone looking to sell a house. "
- Mandip Singh
" He is the best guy in this industary. He helped us to found our dream house in affordable price. He is very hard working, polite and honest guy. He found the house very soon for us. I will give him 10/10 for his service. Thanks very much Mr Chanpreet Singh for this help "
- Goldy Dhillon
" I found him very helpful, knowledgeable and trustworthy partner in house hunting process. He was able to provide me insights in to market and any pitfalls I may encounter. This helped me in making right decision and not going overboard with my emotional purchase. "
- Ahmad Bilal Khalid
" What a great agent Chanpreet is. I am glad i got in touch with Chanpreet and his team for my home sale process. He provides outstanding service and offered great advice throughout the process of selling our house. Even in this market he was able to sell our property for full asking price in just 3 days and we could not be happier with our entire experience. I definitely suggest Chanpreet to everyone! "
- Sumit Mahey
" Chanpreet is the best realtor you can ever get. He treats you more like a family than a client explaining in detail of all the pros and cons of every potential property and gives you all the information necessary to decide if you want to proceed with it or not. He is extremely patient and will make sure he takes his time to get you the property you are absolutely satisfied with. His support extends even after the deal is done and will be there to answer any questions at anytime and I mean literally anytime. If he has the time to take you as a client, you are blessed. We had a great experience and would highly recommend him for anyone in the market who is looking to buy/sell a property. Thanks a lot for your service Chanpreet we are very glad to have found you. Hope to do a lot more of business with you in the future. Good luck! "
- Dilip Kishore
" This was my second time working with Chanpreet. I contacted him to help my husband and I get an investment property in Brampton. Chanpreet was an AMAZING support throughout the whole process! Thanks to his expertise, patience and professionalism, he was able to find us an investment property within our budget and preferred location. Highly recommend his service! "
- Mandeep Gill
" Chanpreet is an excellent Realtor. I recently moved from Saskatchewan and i met Mr. Singh at his office in Mississauga. I am highly impressed with his real estate knowledge and his strong character. He was able to find us a brand new house in Georgetown. He has a great team (Lawyer, inspector etc). I would Highly recommend his service. "
- Paramjit Singh
" Very knowledgeable, Patient and Professional, Thank you so much for assisting in making my Family's Dream of Home Ownership a Reality. "
- Monique
" I would highly recommend him as he is well educated about his professional. He always did his homework before every showing and explained everything how should i move forward. He knew what i am looking for and he always been transparent with me about the property and its future prospect so whether should try to go for it or not. He always been supportive and encouraging about the deal when i was being skeptical that would i be able to get my desirable house. Being new to canada, i hardly knew anything about real estate works but he guided me to understand how market works and what is the key details i should look for while focusing to buy. Inshort he know in and out of all what needed to crack the deals as he has entire team to work for you. He would not let you go for high prices just to win the property since it will be lose on your appreciation in future. Cutting it short , i would definitely look forward to do more business with him as i really felt he is truely a genuine , sincere person who will try his best to get you want you are looking for. "
- Sahibjeet Singh Taneja
" We recently worked with Chanpreet to purchase our first property. He provided us with exceptional services. He helped us at every step, and guided us on what decisions suit us the best. I really liked how he was thorough with real estate world and how he researched for us when looking into properties. He treated us like family. We have been very lucky to work with him. I would highly recommend his services to anyone who is buying property. "
- Sunny Nagi
" Chanpreet is an awesome agent to work with. He worked around our schedule to find us our dream home. He was also able to find us a best mortgage advisor, home inspector and a lawyer. Chanpreet is a great Realtor and a great negotiator. Highly recommend him! "
- Sohit Scolia
" Awesome purchase experience with no stress at all. Very polite, detail and time oriented. Chanpreet helped me with the purchase of my first house recently. He is a very thorough professional. Working with him is a seamless experience. Chanpreet is very responsive, trustworthy and knowledgeable real estate professional. I would highly recommend chanpreet to anyone looking to make a smart purchase/sale. "
- Harry Bajwa
" I adore Chanpreet for his work, we just found our dream house in our budget when everyone saying no to us that, in this range you can't find a house with garage and backyard, but he found for us in the main city. Thanks chanpreet you did great "
- Rija Ikhlaque
Previous
Next